The Weekly Recap: Spring Allergies (Week of 4/24/16)
---My life---
Life is a lot better than it was the past couple of weeks. I'm finally feeling better, though my allergies are still in full swing. So, right now allergy pills are some of my best friends. Mainly I have been working, reading, blogging, and loving it. It's now ice tea season, and there is a pitcher in my fridge ready to be drank. Here's to cool drinks and good books. Have a good week everybody!
---Currently Reading---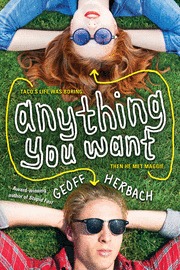 In reality, I didn't read a single word of Minnow Bly last week. Hopefully I'll get to read more of it this week though.
---Books I Have Acquired---
---Posts you might have missed---
·
I recapped what I read in April and I also revealed a new system that I'm starting. So make sure that you check out my
April Recap
.
---Question of the Week---
It's almost half way through the year, and I want to know what your favorite book has been so far. Let me know in the comments!