The Weekly Recap: The Good and the Bad (Week of 5/8/16)
---My Life---
Hello everybody! Welcome back to everybody who was at BEA. How was it? Make sure you let me know! A lot has happened in the past week (even though I wasn't at BEA), that I want to talk about. I'll start out with the bad.
I am now fourteen books behind in the Goodreads reading challenge. Which is horrible news! I honestly don't think I'm going to catch up at this rate. The gift that I got for my mom finally came. I don't even know how late it came, but oh well. She loved it. Also, Doctor Who is no longer on Netflix. I'm kind of upset because that is where I watch Doctor Who, but what could I do.
Now for the good things. I passed my second to last final on Friday. It was the one I was most nervous for, so it was really exciting. I have one more final on Thursday, and it isn't going to be hard at all. It's an art class, and were just walking to an art museum. After that I'll be done, which is really exciting. I'm really hoping that I'll catch up in the way of reading, but you never know. I'm also going to try to post as much as I can starting next week (aka, summer). I don't know if I'll be able to keep it going during the rest of the year, but I think that it'll be fun to see if I can produce that many posts!
---Posts You May Have Missed---
---What's New On The Blog---
I'm going to start adding new posts this summer. Haven't worked everything out yet, but it's coming.
---Books I Have Acquired---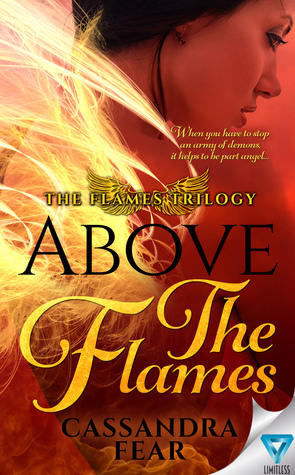 Thanks to Cassandra Fear for providing me a copy!
---Question of the Week---
If you went to BEA, how was it? Also, how is school going? Let me know in the comments.