The Weekly Recap: BEA Week (But I'm Not Going Though!) Week of 5/1/16
---My Life---
Hello everybody! This week is really exciting! If you didn't know, this week is the Caffeinated BEA Takeover on Kimberly's (
Caffeinated Book Reviewer

)
blog, and I wrote a post for it! I'm excited, but I'm am also hoping that everyone likes it! It's kind of cool that I get to post on a blog like Kimberly's that has such a big following. Make sure that you guys check out her blog throughout the week, I can't wait to see what bloggers post throughout the week. :)
Speaking of BEA, we made it to BEA week! I'm not going, but I'm really excited to see all of your guys photos and posts about it.
---Currently Reading---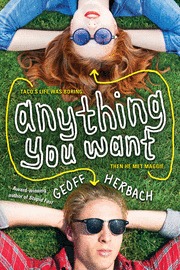 I am still reading The Sacred Lies of Minnow Bly, and it has now been two weeks since I have picked it up. I am also reading a Tiger's Curse retelling on Wattpad. I'm really liking it! It's told from Ren's perspective, and it's really interesting.
---Books I've Acquired---
My thanks to John Hennessy!
---Posts You Might Have Missed---
·
I talked about ten book characters I want to revisit in twenty years on Top Ten Tuesday
---Question of the Week---
Are you going to BEA? Let me know in the comments. :)