Book I REALLY Want to Read: My Lady Jane by Cynthia Hand, Brodi Ashton & Jodi Meadows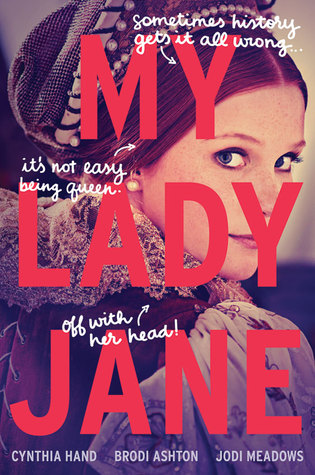 Book:
My Lady Jane
Authors: Jodi Meadows, Cynthia Hand, Brodi Ashton
Published: June 7, 2016
Publisher: HarperTeen
Goodreads/Amazon/Barnes & Noble
Synopsis:
For fans of The Princess Bride comes the comical, fantastical, romantical, (not) entirely true story of Lady Jane Grey.

Lady Jane Grey, sixteen, is about to be married to a total stranger—and caught up in an insidious plot to rob her cousin, King Edward, of his throne. But that's the least of Jane's problems. She's about to become Queen of England. Like that could go wrong.
Why I Want to Read this Book: I'm not a big fan of historical fiction, but I love the Princess Bride, and puns. I also read a really good review that made me want read this book, and now I can't wait for it to be released! Do you want to read this book? Let me know in the comments!