The Weekly Recap (Week of 1/3/16)
---My Life---
I was sick again. I hate being sick. The thing about being sick with me, is that I sleep all day. Then when I feel better, it is really hard to get on a normal sleep schedule. Also, because I was sick, I was not able to read as much as I liked. I am currently trying to make my way through A Game of Thrones. Let's just say that it is going slow and not very steadily. I am on page 99, and it is due on the 25th. I don't think that I'm going to make it. Especially because I have three books due before then and a book that I need to read for review before then. I am kind of debating buying the book on Amazon, but I will probably just end up returning the book before I finish it, and put a hold on it again. It works, and that way I can read the books that I need to read.
---Books I Have Acquired---
Expect a post at the end of this month or the beginning of February about how I am not going to worry about the Library any more.
---Posts You Might Have Missed---
---Currently Reading---
I am currently reading A Game of Thrones by George R.R. Martin, but it is taking me a while to get through. So, I think that I am also going to start reading Demonglass by Rachel Hawkins.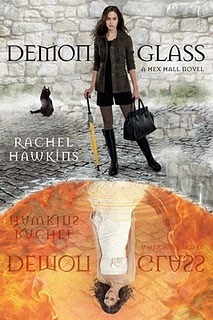 ---Question of the Week---
Do you have any pets? Let me know in the comments!
Until next week everybody!