Top Ten Tuesday: 2016 Debuts I'm Looking Forward To
Where each week you make a top ten list to go with that week's bookish theme.
Theme:
Top Ten 2016 Debuts Novels We Are Looking Forward To
Hello everybody! This week's theme is 2016 debuts that you are looking forward to. If you didn't know, I have not read as many 2015 debuts this year as I would have liked to, so I am going to be prepared for 2016. So here are ten 2016 debuts I am looking forward to. Make sure you leave your TTT posts in the comments!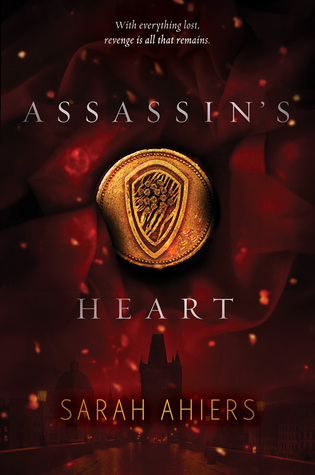 1.) Assassin's Heart by Sarah Ahiers- (Goodreads Page)-
In the kingdom of Lovero, nine rival Families of assassins lawfully kill people for a price. As a highly skilled member of one of these powerful clans, seventeen-year-old Lea Saldana has always trusted in the strength of her Family. Until she awakens to find them murdered and her home in flames. The Da Vias, the Saldanas' biggest enemy, must be responsible—and Lea should have seen it coming. But her secret relationship with the Da Vias' son, Val, has clouded her otherwise killer instinct—and given the Da Vias more reason than ever to take her Family down.

Racked with guilt and shattered over Val's probable betrayal, Lea sets out to even the score, with her heart set on retaliation and only one thought clear in her mind: make the Da Vias pay.

With shades of The Godfather and Romeo and Juliet, this richly imagined fantasy from debut author Sarah Ahiers is a story of love, lies, and the ultimate vengeance.
Why I Want It-
I am obsessed with assassin books, and this one sounds so cool! This is expected to come out February 2, 2016.
2.) Bookishly Ever After by Isabel Banderia- (Goodreads Page)-
In a perfect world, sixteen-year-old Phoebe Martins' life would be a book. Preferably a YA novel with magic and a hot paranormal love interest. Unfortunately, her life probably wouldn't even qualify for a quiet contemporary. But when Phoebe finds out that Dev, the hottest guy in the clarinet section, might actually have a crush on her, she turns to her favorite books for advice. Phoebe overhauls her personality to become as awesome as her favorite heroines and win Dev's heart. But if her plan fails, can she go back to her happy world of fictional boys after falling for the real thing?
Why I Want It- This book sounds like the ultimate book nerd's fan fiction, and I want it now! This book sound so fun and sweet, that I can't wait to read it! This book is expected to come out January 12, 2016.
3.) Don't Get Caught by Kurt Dinan- (Goodreads Page)

-
Max Cobb is sick of being "Just Max"—the kind of guy whose resume boasts a measly 2.5 GPA and a deep love of heist films. So when an invitation appears in his locker to join the anonymous, untraceable, epic prank-pulling Chaos Club, Max jumps at the opportunity.

Except that the invite is really a setup, and Max, plus the four other misfits who received similar invitations, are apprehended by school security for defacing the water tower. Max has finally had enough. It's time for payback. Time to unmask Chaos. Let the prank war begin.
Why I Want It-
This book sounds so fun and silly, that I just have to read it! This book is expected to come out April 1, 2016.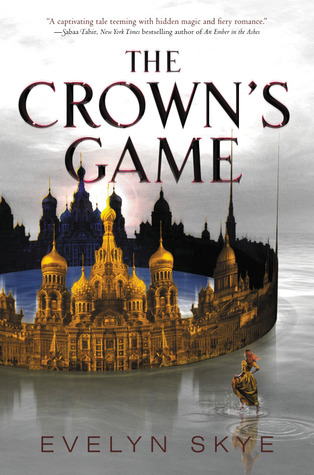 4.) The Crown's Game by Evelyn Skye- (Goodreads Page)-
Vika Andreyeva can summon the snow and turn ash into gold. Nikolai Karimov can see through walls and conjure bridges out of thin air. They are enchanters—the only two in Russia—and with the Ottoman Empire and the Kazakhs threatening, the Tsar needs a powerful enchanter by his side.

And so he initiates the Crown's Game, an ancient duel of magical skill—the greatest test an enchanter will ever know. The victor becomes the Imperial Enchanter and the Tsar's most respected adviser. The defeated is sentenced to death.

Raised on tiny Ovchinin Island her whole life, Vika is eager for the chance to show off her talent in the grand capital of Saint Petersburg. But can she kill another enchanter—even when his magic calls to her like nothing else ever has?

For Nikolai, an orphan, the Crown's Game is the chance of a lifetime. But his deadly opponent is a force to be reckoned with—beautiful, whip smart, imaginative—and he can't stop thinking about her.

And when Pasha, Nikolai's best friend and heir to the throne, also starts to fall for the mysterious enchantress, Nikolai must defeat the girl they both love . . . or be killed himself.

As long-buried secrets emerge, threatening the future of the empire, it becomes dangerously clear . . . the Crown's Game is not one to lose.
Why I Want It-
I have been really into fantasy lately, and this book just sounds so cool! I have been wanting to read it ever since I heard about it, and I cannot wait

to read it!

This book is expected to come out May 17, 2016.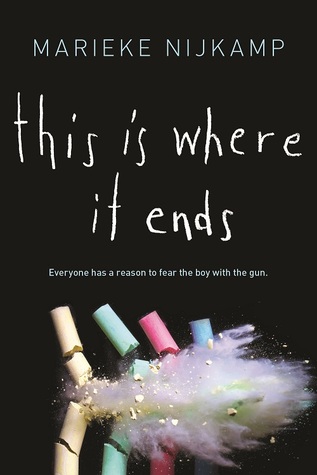 5.) This Is Where It Ends by Marieke Nijkamp- (Goodreads Page)-
10:00 a.m.
The principal of Opportunity, Alabama's high school finishes her speech, welcoming the entire student body to a new semester and encouraging them to excel and achieve.

10:02 a.m.
The students get up to leave the auditorium for their next class.

10:03
The auditorium doors won't open.

10:05
Someone starts shooting.

Told over the span of 54 harrowing minutes from four different perspectives, terror reigns as one student's calculated revenge turns into the ultimate game of survival.
Why I Want It-
I love books where you get to find out out and why people do what they do. Why did the student decide to shoot? What will the adults do? How will the students react? I have not read a book like this one in a while, so I am really excited to read it! This book is expected to co

me out January 5, 2016.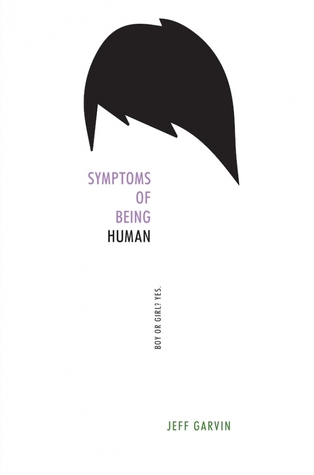 6.) Symptoms of Being Human by

Jeff Garvin-

(Goodreads Page)-
The first thing you're going to want to know about me is: Am I a boy, or am I a girl?

Riley Cavanaugh is many things: Punk rock. Snarky. Rebellious. And gender fluid. Some days Riley identifies as a boy, and others as a girl. The thing is . . . Riley isn't exactly out yet. And between starting a new school and having a congressman father running for reelection in uber-conservative Orange County, the pressure—media and otherwise—is building up in Riley's so-called "normal" life.

On the advice of a therapist, Riley starts an anonymous blog to vent those pent-up feelings and tell the truth of what it's REALLY like to be a gender-fluid teenager. But just as Riley's starting to settle in at school—even developing feelings for a mysterious outcast—the blog goes viral, and an unnamed commenter discovers Riley's real identity, threatening exposure. Riley must make a choice: walk away from what the blog has created—a lifeline, new friends, a cause to believe in—or stand up, come out, and risk everything.
Why I Want I
t-
I have never read a book where the main character it gender fluid, so I think that this book will be really interesting. This book is expected to come out

February 2, 2016.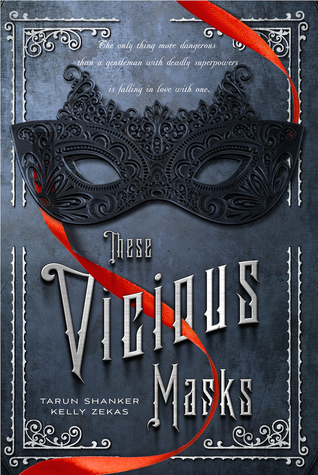 7.) These Vicious Masks by Ta

run Shanker and Kelly Zekas-

(Goodreads Page)
-
Jane Austen meets X-­Men in this gripping and adventure-­filled paranormal romance set in Victorian London.

England, 1882. Evelyn is bored with society and its expectations. So when her beloved sister, Rose, mysteriously vanishes, she ignores her parents and travels to London to find her, accompanied by the dashing Mr. Kent. But they're not the only ones looking for Rose. The reclusive, young gentleman Sebastian Braddock is also searching for her, claiming that both sisters have special healing powers. Evelyn is convinced that Sebastian must be mad, until she discovers that his strange tales of extraordinary people are true—and that her sister is in graver danger than she feared.
Why I Want It-
Jane Austen meets X-Men? I
'm in! This book is expected to come out February 9, 2016.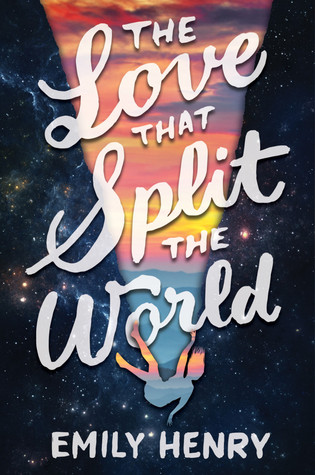 8.) The Love That Split the World by Emily Henry- (Goodreads Page)-
Natalie Cleary must risk her future and leap blindly into a vast unknown for the chance to build a new world with the boy she loves.

Natalie's last summer in her small Kentucky hometown is off to a magical start... until she starts seeing the "wrong things." They're just momentary glimpses at first—her front door is red instead of its usual green, there's a pre-school where the garden store should be. But then her whole town disappears for hours, fading away into rolling hills and grazing buffalo, and Nat knows something isn't right.

That's when she gets a visit from the kind but mysterious apparition she calls "Grandmother," who tells her: "You have three months to save him." The next night, under the stadium lights of the high school football field, she meets a beautiful boy named Beau, and it's as if time just stops and nothing exists. Nothing, except Natalie and Beau.

Emily Henry's stunning debut novel is Friday Night Lights meets The Time Traveler's Wife, and perfectly captures those bittersweet months after high school, when we dream not only of the future, but of all the roads and paths we've left untaken.
Why I Want It-
This book sounds really interesting with some really good reviews. I know this book might sound cheesy, but I kind of like these types of books. This book is expected to come out January 26, 2016.
9.) Kill the Boy Band by Goldy Moldavsky- (Goodreads Page)-
From debut author Goldy Moldavsky, the story of four superfan friends whose devotion to their favorite boy band has darkly comical and murderous results.

Okay, so just know from the start that it wasn't supposed to go like this. All we wanted was to get near The Ruperts, our favorite boy band.

We didn't mean to kidnap one of the guys. It kind of, sort of happened that way. But now he's tied up in our hotel room. And the worst part of all, it's Rupert P. All four members of The Ruperts might have the same first name, but they couldn't be more different. And Rupert P. is the biggest flop out of the whole group.

We didn't mean to hold hostage a member of The Ruperts, I swear. At least, I didn't. We are fans. Okay, superfans who spend all of our free time tweeting about the boys and updating our fan tumblrs. But so what, that's what you do when you love a group so much it hurts.

How did it get this far? Who knows. I mean midterms are coming up. I really do not have time to go to hell.
Why I Want It-
This book sounds so fun and silly, that I just have to read it! This book is expected to come out February 23, 2016.
10.) Crossing the Line by Meghan Rogers- (Goodreads Page)-
If

Jason Bourne were a teenaged girl…


Jocelyn Steely was kidnapped as a child and raised in North Korea as a spy. When her agency sends her to the U.S. to infiltrate the very group her parents once worked for, Jocelyn jumps at the chance to turn double agent and finish off her kidnappers once and for all. She convinces the head of the American spy agency to trust her, but it's not quite as simple as that: Jocelyn has to fight the withdrawal symptoms from the drug that the North Koreans used to keep her in line, and her new fellow spies refuse to trust their former adversary. Worst of all, there might be some new information to uncover about her parents - if she even wants to find out.

This action-packed spy thriller is part Gallagher Girls, part Alex Rider, and part Bourne Identity.
Why I Want It-
I have always loved a good spy book, and this one looks really promising! This book is expected to come out April 12, 2016.