The Weekly Recap: August is Right Around the Corner (Week of 7/24/16)
Each week you make a post talking about what happened that week, what books you got, what you posted, and what you plan on posting the following week.
Hello everybody! It has been a mellow week which is a nice change compared to the craziness of the past few weeks. I changed the design of my blog, and I'm hoping to take more photos for banners before school starts up again for me. I have one of my reviews done for Shattering Stigmas, so now I just have ine more to go! I'm also signing up for the #ReadThemAllThon! It's basically a readathon where you try to read eight books in three weeks (and it's based off of Pokemon). I've been picking out what books I want to read, and I've been trying to schedule everything. I have two books I need to read for review, and the reviews are to be posted during the readathon, so I've trying to find as much reading time as possible. I hope that everyone has a wonderful week!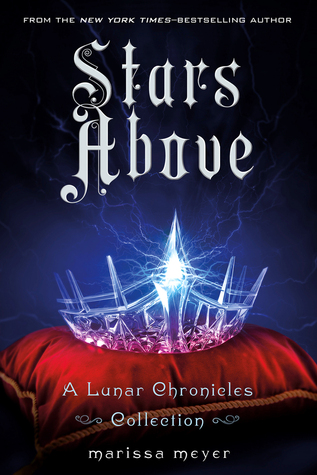 I stopped reading Stars Above for a little bit, but now I'm picking it up again and I'm excited to get into more of the stories. I also just picked up Highly Illogical Behavior, and I'm really enjoying it so far.
-POSTS YOU MIGHT HAVE MISSED-
Cover of the Week: Wintersong by S. Jae-Jones

TTT: Books I would Buy if I were Rich

July Recap & August Reading List

#ReadThemAllThon Sign Up

Book I REALLY want to Read: A Shadow Bright and Burning by Jessica Cluess
Do you have any plans in August? Let me know in the comments. :)