Fairest by Marissa Meyer (Cover of the Week)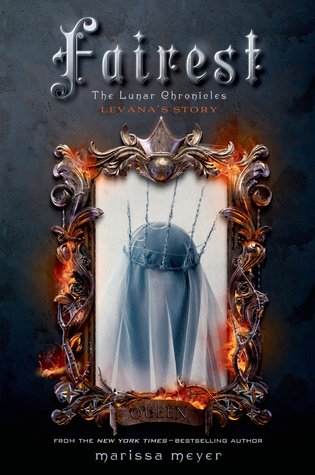 Mirror, mirror on the wall,
Who is the fairest of them all?

Fans of the Lunar Chronicles know Queen Levana as a ruler who uses her "glamour" to gain power. But long before she crossed paths with Cinder, Scarlet, and Cress, Levana lived a very different story – a story that has never been told . . . until now.
My favorite part of this cover is the frame. Not only is it really elegant, but I like the fire that outlines the frame. It doesn't outline the whole frame, but I like how it is the little bursts.
- What do you think of this cover? -