September Wrap-Up & October Reading List
Oh ya! I read ten books this month, and I even created a new reading pattern for me! I read a book received for review/ARC, then I read a book of my choice (library or owned). But after reading Empire of Storms, I entered a book hangover. So right now my plan is to read a couple books of my choice. Hopefully that will help me get out of this slump!
-BOOKS I DNF-
Unlike what you might think, the zombies added to this book made it just as boring.
-FAVORITE BOOK OF THE MONTH-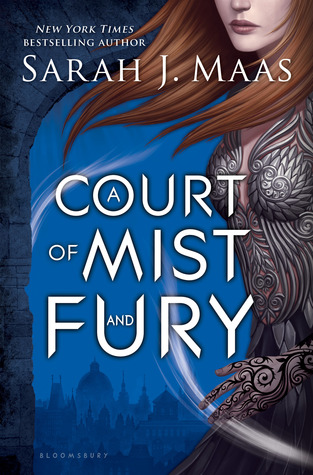 It was a tough choice between ACOMAF and Empire of Storms (notice how they are both written by Sarah J. Maas), but ACOMAF is ultimately my favorite. I blame Rhysland. :)
-GOODREAD'S READING CHALLENGE-
Currently 16 books behind, but I'm hoping to be at only 10 behind by the end of the challenge.
-ANNA'S OCTOBER READING LIST-
Anna's Reading List is a list I make each month with books that are convenient for me to pick up when I'm feeling lazy. I may read all the books on the list, and I may not read a single one. The point is to give me options to read, not to read all of the books. For me, my list has to have at least one of each of the following:
e-book and/or book received for review
library book

book that counts towards a challenge I'm participating in