Unravel Me by Tahereh Mafi (Cover of the Week)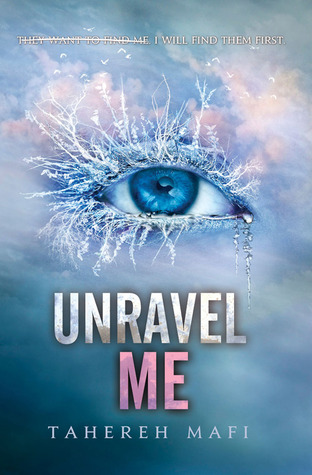 Juliette has escaped to Omega Point. It is a place for people like her—people with gifts—and it is also the headquarters of the rebel resistance.

She's finally free from The Reestablishment, free from their plan to use her as a weapon, and free to love Adam. But Juliette will never be free from her lethal touch.

Or from Warner, who wants Juliette more than she ever thought possible.
I really like this cover. This one is my favorite of the three though. I feel like the eye suits Juliet better in this book. It's more elegant than the other books. I also like the color scheme better. Why do you think they chose an eye though? Let me know in the comments.