The Heir: Cover of the Week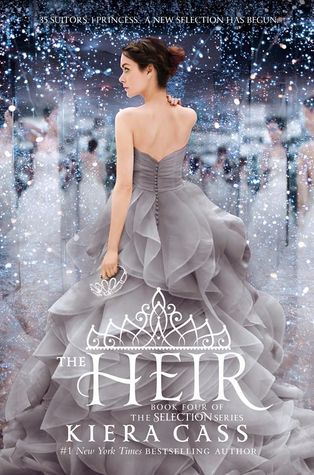 Twenty years ago, America Singer entered the Selection and won Prince Maxon's heart. Now the time has come for Princess Eadlyn to hold a Selection of her own. Eadlyn doesn't expect her Selection to be anything like her parents' fairy-tale love story...but as the competition begins, she may discover that finding her own happily ever after isn't as impossible as she's always thought.
Now, I'm not that big a fan of Kiera Cass, but I will admit, she has great covers. This one is my favorite of hers so far. I have not read this book yet, but I am planning on it! I really like the lights at the top of the cover. To me, they look like a fireflies flying around her. Also, she is not in a weird position. For example...
I don't get these poses. The Selection? To me it looks like she is trying to hide her face from the camera. I also think the the model from the heir looks more princess like, which she is suppose to look like. Over all, my favorite cover so far.
- What to you think of this cover? -