The Weekly Recap: DAMN YOU VEGGIES (Week of 6/18/17)
Well, I made it two weeks before making the realization that vegetables make me vomit. Let me start at the beginning. I went on a new diet, and was having trouble with it. So, I went to a nutritionist (who wasn't very good at her job, just a side note). She told me I was eating around 1,000 calories on a good day. And what she didn't know, was that the food I was eating was making me feel really bad, and sick. It took another week, but I realized, as I was sitting on the bathroom floor trying not to vomit, that every time I ate vegetables, I almost threw up, and was in a lot of pain. So, I'm back to eating rice and bread, and I haven't felt like I was going to throw up since. So, if you haven't realized it yet, I'm not going to be eating a salad for a while.
Other than that, it wasn't a bad week. I had an infusion on Friday, and the funniest woman was there. She was blind, and every time a pump would go off, she would say, "Oh, I guess that's me." She made me smile. :)
I'm going to be pretty busy this week! My mom's work holds this little day camp every year, and it nearly kills her every year. There is just a lot of work that she has to do, so I've been helping her out the past couple of years. She hasn't needed a lot of help before hand this year, but I'll be helping out during the actual camp. I'm pretty excited for my job! I'm helping with first day registration, and it is very chaotic. But, after 45 minutes, nobody bothers you. So, I will be sitting at a desk and reading most of the time that the camp is going on (with the occasional interruption). So, not a bad week. :) Have a good week, and happy reading! :)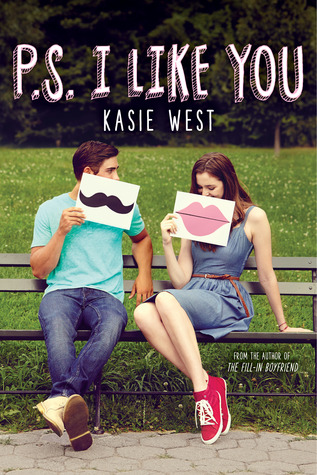 This week I completely neglected the books I was currently reading, and instead picked up Legacy by Teresa Roman. It was okay, but it disappointed me. I ended up giving it two stars. Then I learned that P.S. I Like You was due at the library, and decided to get that one read before it was due. This was my first book by West, and while I did enjoy it, it didn't live up to the hype it had built up. I gave it three stars.
I think that it' time that I told you guys all of the books that I'm "currently reading."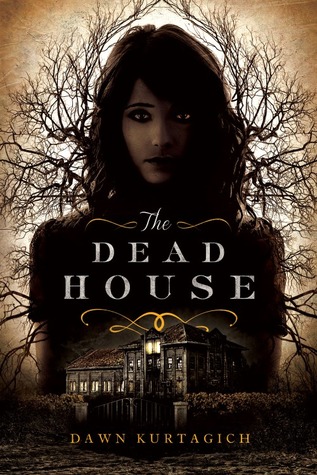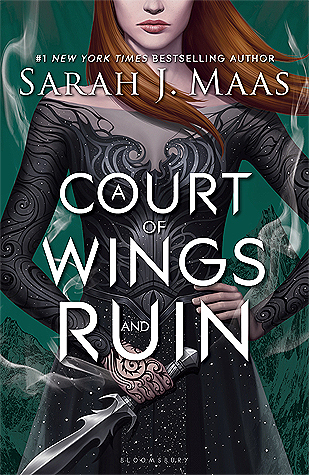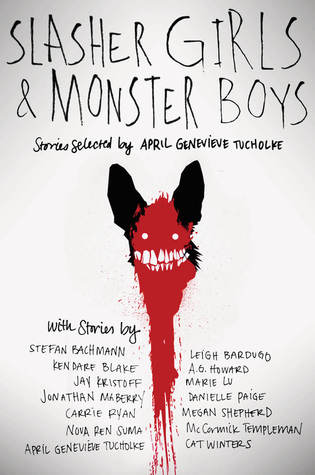 I first started Carry On, but then I started feeling slumpish. So, I picked up Slasher Girls & Monster Boys, which is a series of novellas. I was enjoying it, but then one of the stories put me in a reading slump. To get out of the reading slump I picked up A Court of Wings and Ruin, which I was expecting big things from. I loved the first two books in the series, and I was super excited when this one came out. I got through 400 pages out of the 700, and was feeling done with the whole thing. I just don't want to read anymore of the book. Which is really concerning considering that this is a Sarah J. fucking Maas book. So, I picked up The Dead House, which is told through journal entries, and police reports. I was really enjoying it, until it took this one turn, and now I just.... So, that's the story of how I'm currently reading so many books, that I'm not actually reading. I'm hoping to finish some of these this week, but I'll probably end up starting Devil and the Bluebird by Jenifer Mason-Black instead.
I received an ARC of Devil and the Bluebird from the publisher when it was first coming out, but my copy was so corrupted that it was impossible to read. I tried contacting the publisher about it, but I never heard back. So, when I found this one at my library, I decided that I would get that review turned in after all. This week Erin from BookFish Books sent me a copy of Meet Me Under the Stars by K.D. Proctor, the book that they are releasing in July. This one sounds really interesting, and I'm excited to dive into it. :)
-POSTS YOU MIGHT HAVE MISSED-
-BOOK PHOTO SUNDAY-
-INSTAGRAM PIC OF THE WEEK-
Do you normally read one book at a time, or do you have lots of books going at once? Let me know in the comments! :)