November Wrap-Up & December Reading List (The Month in which I GOT NOTHING DONE)
WHAT HAPPENED? I don't know, this was just a bad month for me. I got so busy with school, reading, blogging, and NaNoWriMo, that I just stopped doing everything. I know, I have major logic skills over here. I'm still slacking a little bit, which you can tell because this in going up the second week in December. Wow, I need to kick my butt into gear.
-BOOK OF THE MONTH-
-ANNA'S READING LIST-
Anna's Reading List is a list I make each month with books that are convenient for me to pick up when I'm feeling lazy. I may read all the books on the list, and I may not read a single one. The point is to give me options to read, not to read all of the books. For me, my list has to have at least one of each of the following:
e-book and/or book received for review
library book

book that counts towards a challenge I'm participating in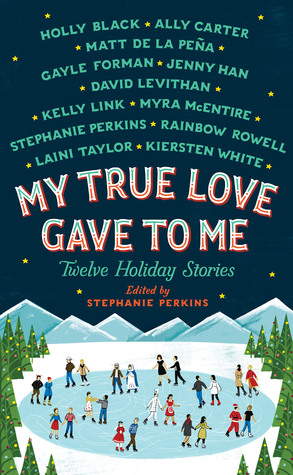 Lots of ebooks this month because #COYER Blackout is starting this month! Are you joining?