The Weekly Recap: New Doctors, New Me (Week of 3/4/18)
I'm linking up with Kimberly who blogs at
The Caffeinated Book Reviewer
for The Sunday Post. The Sunday Post is a weekly meme where all us bloggers talk about out week in reading, what books we got, and what's coming up in the week ahead. I'm also linking up with Book Photo Sundays hosted by
Rabbit Ears Book Blog
, a weekly meme where we share our favorite photos of the week.
What do you call a student who hasn't read anything in a couple weeks and just switched all of her doctors to a hospital that's between two and five hours away depending on traffic? Anna. You call her Anna. I have had a really, really, really, REALLY crappy past couple weeks. And it started with my dermatologist telling me that I should try a new medicine, but to consult with my GI. He told me that he would probably want the GI to prescribe it. I went and saw my GI. My GI dropped me off of my old medication, and refused to write me any other medicine. And quite honestly, I'm so fucking done with her.
I'm now seeing the majority of my doctors at a teaching hospital where all the doctors are very competent. I've seen two so far and all looks promising. It's kind of nice actually. If I tell them I'm in pain, they order tests to figure out why instead of telling me that I'm just depressed.
So, I've basically read nothing. When not traveling to doctors appointments I was working, or doing something else of the sort. I'm hoping to get a lot posted this month though, especially considering that I didn't get my two discussion posts up last month. So, ladies in gents, have a good week, happy reading, and go do something fun! :)
Not currently reading anything. Let's see if I can change that this week. :)
Nothing. :(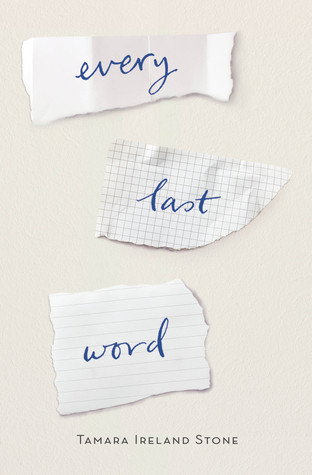 I did get a few books! I got
The Wicker King
from the library, which is a psychological YA thriller. It sounds pretty interesting, so I'm hoping that I'll be able to read it. Then I made a happy little stop at Barnes & Noble to get
Every Last Word
, and
An Ember in the Ashes
(I can't be the only one who loves the redesign of the covers, am I?).
Posts You Might Have Missed
What's Happening This Week?
No clue! It'll be a surprise for both of us. :)
Sickick released the music video for Mind Games a couple days ago, and it's awesome. For some reason I couldn't embed the actual music video, but I do have the audio for your listening pleasure. :)
Instagram Pic Of The Week
Would you rather be a lion, a tiger, or a bear? Let me know in the comments. :)