The Weekly Recap: The One In Which I Was Eaten By School (Week of 6/24/18)
I'm linking up with Kimberly who blogs at
The Caffeinated Book Reviewer
for The Sunday Post. The Sunday Post is a weekly meme where all us bloggers talk about our week in reading, what books we got, and what's coming up in the week ahead. I'm also linking up with Book Photo Sundays hosted by
Rabbit Ears Book Blog
, a weekly meme where we share our favorite photos of the week.
Hola. It's me. Long time no see. How's everyone doing? Good I'd hope (though one can never really tell nowadays). Yes, I have somehow managed to (partially) crawl out of the blogging slump/school induced panic I was/am in enough to come back! The spring semester has ended and all I gotta say about that is
via GIPHY
Honestly this past year of school has been one of the worst I've ever had. Seriously. I was out sick for almost half of it. I honestly don't know how I finished my classes. Oh yeah, I didn't lmao. And that brings us here. I'm taking one class officially (which I actually really like), and I'm unofficially working on three others. Yeah, my summer is being taken up with school, which I actually kinda like. I like school and learning, and it's honestly been a nice summer. I have a couple weekend trips I might be taking in late July/early August, and so I'm basically just working my way through the summer until I get to go on those. It's a lot of work, so I'm busy. And yet I still find the time to have multiple mental breakdowns. 😂😂
I'm planning on doing some remodeling on the blog soon. I know that it feels like I'm constantly changing things around, but it's kinda what I do whenever I come back from a break. It might take me a bit to actually implement it on the blog, because (I'll give you a hint) I gotta do some painting first. ;)
Oh! I also got my privacy policy up! So you can
check it out here
if you'd like. :) And I just randomly signed up for Camp NaNoWrimo! I'm gonna get nothing written, but it's the thought that counts?
I guess that's all I have for you for right now. So, until you read whatever I write again, happy reading everybody! :)
Goodreads will still tell you that I'm reading fourteen different books (whoops?), but I'm actively reading Capture Me by Amber Thielman.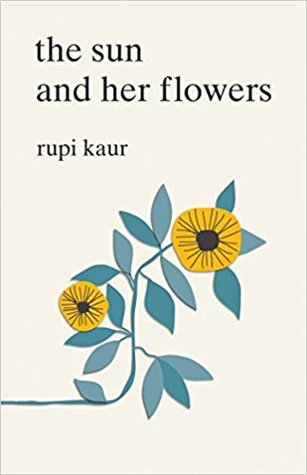 Well, I've read a couple of things since you last heard from me, and most are collections of poetry! Here are some of the books I read. :)
Bought: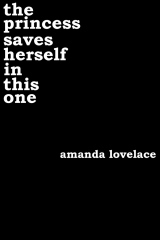 From the Library:
For Review:
I have acquired a ton of books, but does that really surprise anybody? Here are a few (I would show you all the books I've acquired, but that would take way too long and take up way too much space lol).
What's Happening This Week?
This week I'm going to be posting a lil something for the Capture Me blog tour, and I'm doing the "All About Reading" Tag. :)
Y'all know I'm always down for some Sickick.
Instagram Pics of the Week
I've changed my Instagram theme! Here are some of my favorite pictures that I've posted recently. :)
If you could only use one color pen for the rest of your life, which color would you choose and why? Let me know in the comments down below. :)