The Weekly Recap: I Have Died and Become Air Line Tubing (Week of 5/21/17)
Never fear, my beautiful cupcakes, for I only have returned! Did you miss me? Did you think I was dead? I felt dead, and I sort of look dead, but my lungs and heart are still functioning. So, this will be a long Weekly Recap so that I can update you all on where I have been the past few weeks. Ready?
So, I left off with the side effects, and things got worse from there. I started having trouble eating again, and I would end up in a lot of pain, and would become super nauseous if I tried to eat, swallow, or drink anything. I went to my GI, she felt my stomach, and then gave me some medicine, and told me to come back the next week. I was able to eat again with just a little bit of pain! Bad news, I have another ulcer. And my stomach is inflamed again. Oh, and because of this I missed my infusions, resulting in my being a week late on that. That caused even more pain (gut and joints), and, you could say that the past few weeks have fucking sucked with a capital FUCK.
And during that whole fiasco I had finals. Good news though, I passed them all. I didn't get wonderful scores, but I wasn't expecting to do all that wonderful with how I was feeling. But, because I did really well on everything before them, I ended up finishing the year with all "A"s. Not bad at all.
Oh, and I had two more deaths in my little Betta family. Mouse, who was my oldest, died of old age; Sammy, my little baby, found a way to jump out of his tank, even with a lid on. Sammy was the hardest because I got him as a baby and raised him up. I was actually there when he jumped because I wasn't feeling well enough to make it into class. It was especially hard because I saw him jump, but I couldn't find him. I took around 45 minuets, and he was still alive. I did everything I could for him, but he died a couple days later. Then Skylend got Velvet. I am happy to say that Skylend is doing my better, and is being moved to a new tank later tonight.
Wow, that was super depressing. I'm sorry guys! It's been a bad couple of weeks. So, onto happy news. I currently have a 10 gallon tank cycling for a group of fancy guppies, and I'm setting up another ten gallon tank for a shrimp colony! I also have two empty Betta tanks, but I don't think that I'm going to fill them right away. I think that I'm going to wait a little bit until my health has fully stabilized. Maybe I'll make them cycling tanks. I have been wanting to replace my filters...
I missed quite a few blog tours and review deadlines because of my health, so I have emailed publishers and authors explaining everything. So, expect reviews and blog tours this week! And here's how I see it. If a publisher or author, or whoever is mad that you didn't get something posted because you were having health problems, then fuck them. Your health is more important that getting something posted on a certain date, and don't let anybody tell you otherwise.
Okay guys, I'll stop boring you. :) I hope that you have a good week, and for goodness sakes, stay healthy!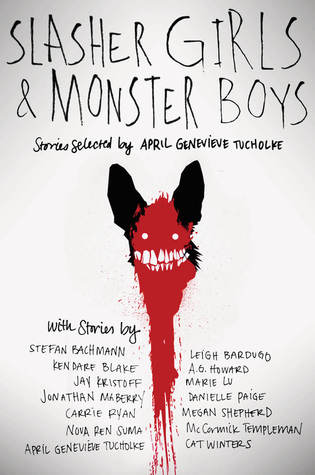 -BOOKS I HAVE ACQUIRED-
-INSTAGRAM PIC OF THE WEEK WHILE-
How has life been for you? Let me know in the comments, or leave a link to your Weekly Recap post!