Top Ten Tuesday: Holiday Gift Guide for the Book Lover in your Life
Top Ten Tuesday is a weekly meme hosted by
The Broke and the Bookish
, where each week you make a list to go with that week's bookish topic.
weekly topic:
holiday gift guide freebie
Hello everybody! The holiday season is starting up, and it's time to get your Christmas shopping done. So I'm here to give you some ideas for what to give the book lover in your life. Whether a friend, partner, or sibling, these ideas should help you narrow down your decision. First five are items other than books, and the last five are books!
---ITEMS OTHER THAN BOOKS---
There are some awesome bookmarks out there! I know that I love looking through all of the bookmarks out there, and my favorites have to come from Read and Wonder though. They make absolutely wonderful bookmarks, and they have bookmarks for a bunch of fandoms. Sarah J. Maas fans? This shop is a must look.
This one might not be for you don't have a lot of money to spend, but this is really a great investment. While they might seem expensive when you buy them, good bookshelves last years. And well, you know, you can never have too many bookshelves!*
*Warning: This might cause an increase in book buying from the person you got the bookshelf for.
This is a nice idea if the book lover in your life partakes in bookstagram! Props can be almost anything, mugs (multi use), fake flowers (make sure that the colors go well together!), lights (I like the ones at World Market), really anything can be turned into a prop. A couple weeks ago I got some really pretty paper sheets, for around $4 each. I know that that seems outrageous! But if you treat them well and use them all the time (like I do), they can make great backgrounds. You've got to make sacrifices for your art, my friends.
If they don't already have one, this is an awesome gift! It's portable, the books are usually cheaper than getting them in a physical copy, it allows the book lover to receive more ARCs/received for review books (if they get them), and remember that warning from the bookshelves? This helps counteract that problem! YAY! HAPPINESS FOR ALL!
5.) Fandom Merch
You know those times that you spaced out when the book lover rambled on and on and on about that one series or book that they absolutely love? Ya, you should have listened because there is a lot of great merch out there for the different fandoms! There are socks that you can get for their Hogwarts house, and so much more Hogwarts stuff that I can't even fathom it all. Or, there are a lot of bloggers that make designs based off of books, one of my favorites is PaperFury, and there are a lot more aout there! So, check out some of their designs, and maybe you'll find something! :)
---BOOKS---
~Click on the book covers to go to their Goodreads pages~
1.) Serenity by India R. Adams
If you didn't know...I AM ABSOLUTELY OBSESSED WITH THIS BOOK. I read it this year, and fell in love with it. Sense then, I have read more of Adams work, and have loved everything that I have read. Adams is such a wonderful writer, and she is one of my favorites. Serenity is not a light, fluffy read; it's dark, and talks about serious subjects. But it is also filled with humor, amazing friendships and relationships, and some paranormal bits mixed in. This is such a fabulous read, and I can't recommend it enough.
2.) Red Queen by Victoria Aveyard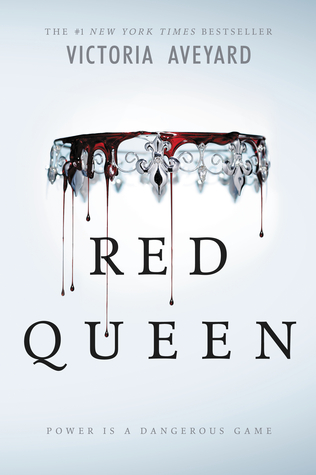 Red Queen is a book set in a dystopian world filled with magical elements. There are two classes of people, the silver bloods and the red bloods. The silver bloods have powers that were said to have been given to them by the gods (the silver bloods are the royals), and the red are like the peasants, with no powers. But everything goes crazy when Mare Barrow, a red, learns that she has the abilities of a silver. This book is filled with action and deception, and it has a beautiful cover so BONUS!
3.) Anna and the French Kiss by Stephanie Perkins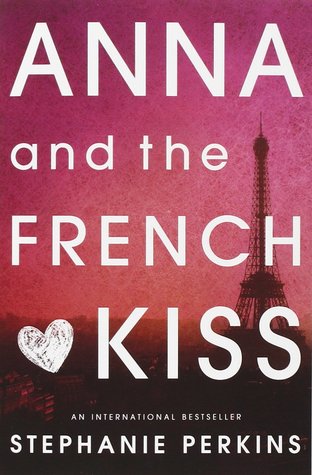 This is a very fluffy and lighthearted book, and it's a romance if that's what you're looking for. This book takes place in Paris at a boarding school for Americans, and a lot happens! This is one of my favorite contemporary books, and so of course I recommend it!
4.) The Next Together by Lauren James
This is a very unique and enjoyable novel, and I really enjoyed reading it! This book takes place at different times throughout history, and we follow Matthew and Katherine as they are torn apart every time they meet. They are a couple that keep getting reincarnated throughout history, and we, the readers, are trying to figure out why. This book doesn't focus as much on the romance as it does the mystery, and that makes the book better in my opinion.
5.) My True Love Gave to Me by Various Authors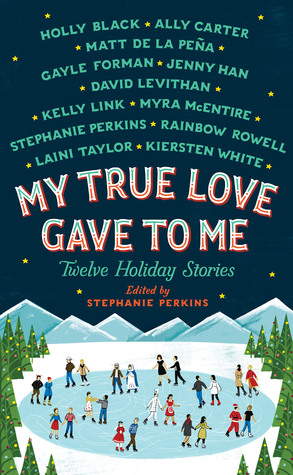 This is a good one because it's winter themed, and there are a bunch of different authors in this because it's an anthology! There are twelve stories by twelve different authors, so it gives readers an opportunity to find authors that they like.