#TheReadingQuest Sign Up
You ready to readathon? Because this one looks so cool! It's a video game based reading challenge and AHHHHHH! Can you hear my excitement through the screen? Seriously, I really excited.
The Reading Quest is hosted by
Read at Midnight
, and the illustrations on everything is by the very talented
Read, Think, Ponder
.
This readathon takes place from August 13 through September 10. Now, because I'm really bad at explaining things, I'll leave that part up to Aentee,
"The basic mechanics of the reading challenge is simple: it's based on a bingo board (termed The Quest Board for our purposes), each square on the board represents a stage (or reading prompt) you must complete. There is one crucial variation,

the path you take on the bingo board is entirely dependent on your chosen Character Class

.
Along with the separate Character Class quest levels (Purple Squares), the centre of the Quest Board is a conglomeration of Side Quests (Blue Squares)! Complete these challenges to earn extra points and bonus experience for your character."
As you can see there are A LOT of different challenge that could be completed, but I can assure you, there is no way that I will be finishing all of them. But, my goal is to finish five books. I already have books picked out for my main quest, and some of the side challenges to keep things interesting. :)
I will be playing as the knight, so my challenges will be based on action and weaponry.
Main Quest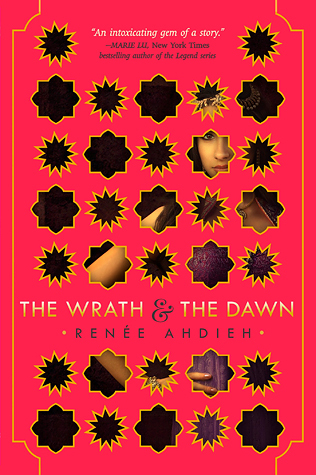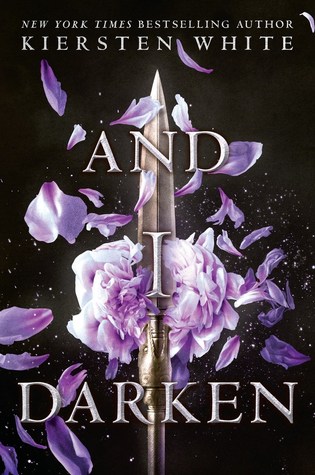 1.) The First Book of a Series- The Wrath & The Dawn by Renee Ahdieh- I am actually doing a buddy read for this one, so I thought that it would be a perfect book for this challenge. I've been meaning to read this one for a while, so this is the perfect time to do so.
2.) A Book with a Verb in its Title- The Point of Retreat by Colleen Hoover- I recently read Slammed, and now I'm super excited to continue on with the series. This is the second book, and I thought that it was an appropriate choice for the challenge because "retreat" is a very solider-like verb.
3.) A Book with a Weapon on the Cover- And I Darken by Kiersten White- I'm kind of ashamed to say that I had a harder time finding a book for this challenge. Especially because I like to think that I read a lot of books that involve fighting and death, and well, weapons. Then I remembered And I Darken, a book that I still haven't read yet. And it has a, spear? Dagger on a stick? Pointy thing on the cover that can be counted as a weapon.
4.) A Book with a Red Cover- This Savage Song by Victoria Schwab- This is another book that I have been meaning to read since it came out. Here's a confession for you, I've never read a book by Schwab. So, I guess that there's a first time for everything.
5.) A Book that has a Movie/TV Adaption- Thirteen Reasons Why by Jay Asher- I wanted to read this one when the Netflix series came out, but I didn't really have the time. So, now I'm making the time. I've heard mixed things about this one, so I'm excited to see what I end up thinking about it. Also, maybe I'll watch the series. So many new things in this challenge!
Side Quests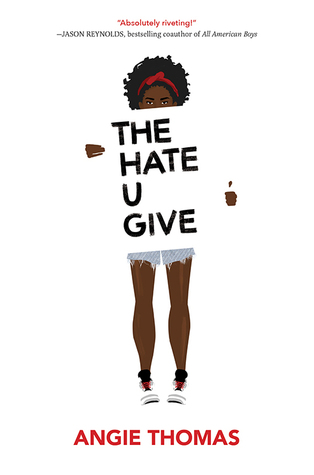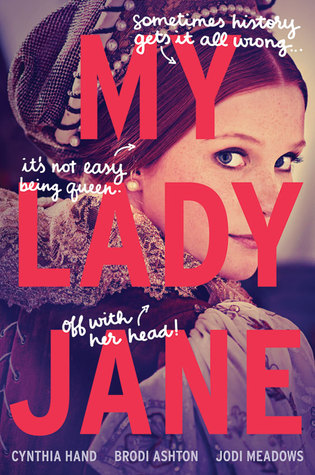 1.) Buddy Read a Book-
The Hate U Give by Angie Thomas-
This is a buddy read that I'm going with some awesome members over at Crazy for Young Adult Books! You can join us
here
. This book has gotten fabulous reviews, and I'm excited to finally read it.
2.) A Book Concocted by 2+ Authors- My Lady Jane by Cynthia Hand, Brodi Ashton, and Jodi Meadows- I actually won an ebook of this in a giveaway! So, why not give it a read? It sounds like an interesting book, and I'm excited to see what these three fabulous authors came up with.
3.) Read Whatever you Want- The Devil You Know by Trish Doller- I have been in the mood for a thriller lately, so I decided that The Devil You Know would be my "free space" book! It's a pretty short book, and I'm hoping that I'll be able to finish it relatively quickly.
So, that's my TBR for The Reading Quest! Some things might change during the actual challenge, but what can I say? I'm a mood reader! So, are you going to be joining me in this challenge? If you are, what books are you going to be reading? Let me know in the comments below! :)